paperback: 306 pages
Publisher: Moonshine Cove Publishing, LLC
ISBN-10: 1937327817
Release Date: December 15, 2015
Price: $13.95
A grief-stricken candy-striper serving in a VA hospital following her brother's death in Viet Nam struggles to return home an anonymous veteran of the Great War against the skullduggery of a congressman who not only controls the hospital as part of his small-town fiefdom but knows the name of her veteran. A name if revealed would end his political ambitions and his fifty-year marriage. In its retelling of Odysseus's journey, Revenants casts a flickering candle upon the charon toll exacted not only from the families of those who fail to return home but of those who do.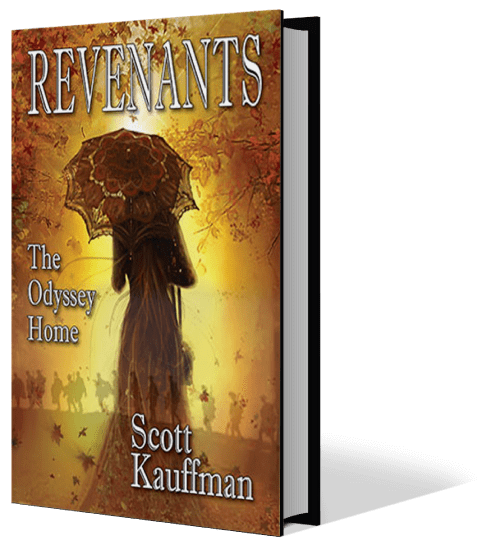 Like the best of literature, Revenants, the Odyssey Home, is difficult to categorize. It's a mystery, a love story, a coming-of-age story, an historical novel, a story of political intrigue, a war novel. Its richness is the richness of life. Its intention is to be compelling entertainment and to evoke timeless and universal truths. As such, Revenants will not fade quickly as less substantial novels do but will resonate in the reader's heart and mind for years to come.
Mark Spencer, Dean
School of Arts and Humanities
And Professor of Creative Writing
Master of Fine Arts Program
University of Arkansas at Monticello
This novel starts out as a slow burner that quickly ignites and develops into an enthralling tale full of twists and turns that will keep you turning the pages.
Revenants forces us to confront the truth about war. I'm glad I stuck with this book because in the end I couldn't stop reading it. Five Stars.
The Book Lover's Boudouir